Boring to Beneficial Spring Break
Spring Break is the perfect time to relax but also to be efficient. Especially for those who are not traveling, it can be hard to find something enjoyable to do. Provided are a few ways, both free and costly, to turn your time off into a beneficial, not boring, break. Taking a walk in the park is a great way to exercise and take in nature. There are hundreds of local parks that are free and have a beautiful scenery. The weather is changing as Spring begins, so you might as well enjoy it while you can. For those not as interested in being outdoors, projects at home can be fun and even pleasing to the rest of your family. Organizing your desk, cleaning out your closet, and getting ahead on school work to prepare for final exams are just a few examples. Rewards such as getting the new decoration that you have been eyeing but did not want to splurge on can be very motivating to get off the coach and start cleaning. A few other rewarding activities include working out or taking part in a community service activity like volunteering at a local animal shelter or food pantry. Since Earth Day is approaching on April 22, take time to clean the environment around you. Even if you don't fill a trash bag, picking up a single piece can make a difference.
If you appreciate painting or crafting, going to the Mad Platter is a great place to have a good time and create a piece of art. However, I only go to the Mad Platter occasionally because payment is not only for the item you paint but also per hour. One of my favorite activities with my family is going out for ice cream or frozen yogurt. No matter what kind of ice cream you like, Greensboro has the place for you. For regular ice cream, Ozzie's is one of my favorites. I enjoy going to Feeney's for frozen yogurt, and Ice Scraperz is my favorite shop for rolled ice cream, a popular new way of eating ice cream. Whether you run or walk, participating in a five kilometer race is the perfect way to support a local business or charity and get exercise. There are many races or walks happening every weekend that can be found online. All you need to do is sign up, pay a small fee, and show up on the day of the race. The fee will typically get you a shirt and, sometimes, a finisher medal. Enjoy your relaxing, beneficial break!
About the Writer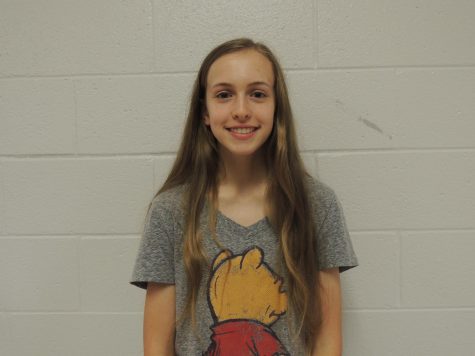 Sophia Robertson, Editor-in-Chief
I am a sophomore and returning veteran of the Pages By Page staff. One day, I hope to pursue a career in writing and become a published author!