Cabaret of Fairytales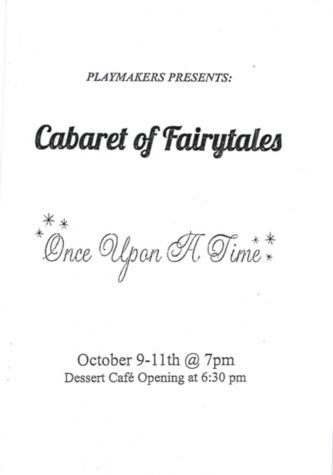 During October 9-11 Playmakers presented "Cabaret of Fairy Tales". The play was skits students created. Jahcle Swann, playing in several parts, enjoyed all his parts. His favorite part he played was being Sebastian from "The Little Mermaid", because he got to sing. Samaria Etheridge doing her own skit played as Bell, from a reality talk show, she enjoyed hanging out with her friends since she doesn't get to see them often. She enjoyed seeing all the different creativity. Snatching Samaria's wig off during the "Love and Fairytales" act, Kyle Calvin playing as Prince Naveen, from "The Princess and the Frog", his favorite part of the play was seeing everyone's reactions when he pulled off Samaria's wig. This year is his first year of Playmakers, and he enjoys it because many of his friends are in it. Johnnie Loftin, playing as a dragon and a knight, loved his parts and thought they were very humorous. He plans on staying in Playmakers for awhile, and plans on auditioning for the next play. His favorite parts of the play were his own skit, because there were many people in it, very active and commitmented. Mr. Roberts, the new drama teacher enjoys Playmakers. He likes meeting all the new people at Page, and enjoys how Page has a commitment to theatre. The next Plays they are currenting working on are "The Wiz" and "The Best Christmas Pageant".
About the Writer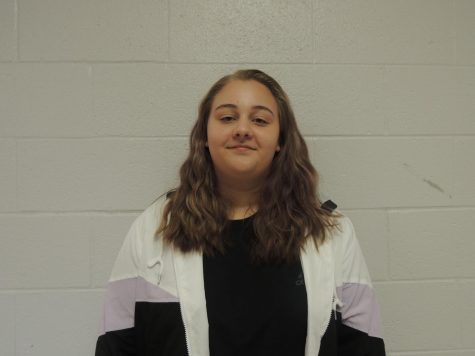 Emma Carr, Staff Writer
"Apology accepted, trust denied."