Pirates Voice Their Opinion on the Schedule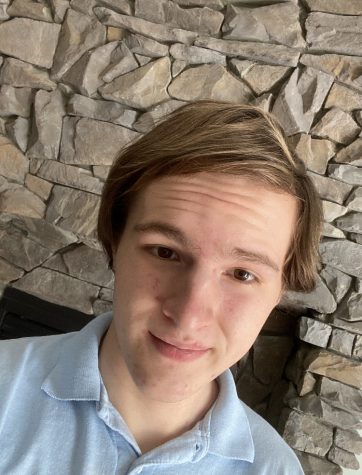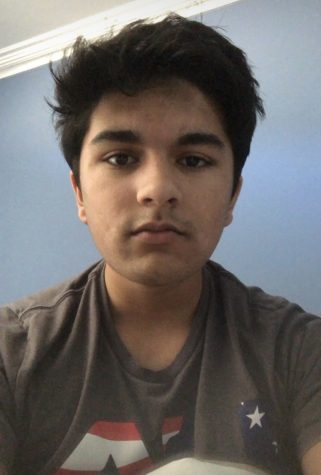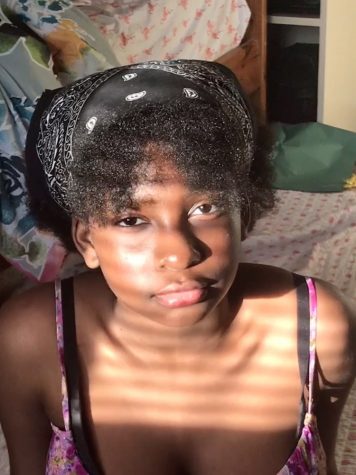 What do students at Page think about "distance learning," having seven periods per day while doing learning at home, and the decision to return to school in January if conditions improve? A group of students shared their opinions, and you can see exactly what they said by playing the audio above and viewing comments from other contributors below.
Akia Barnes, freshman: "I do not really mind the new schedule. My only problem is that I don't like that we have live classes on Fridays. Friday was my day to finish my work early and finish other stuff around the house or just to go out. Other than that I'm not against it. I understand how we want to make it more like school but this is nothing like school. Online school is a lot more stressful than in person school."
Trent Benton, freshman: "I think the schedule is good and bad because I sometimes forget about my asynchronous, but I also do my work during break time between classes."
Hayden Creech, freshman: "While the new schedule will be an adjustment, I feel like it is a good change. There is so much information and so much learning that couldn't happen when we were only going to class two times a week, and hopefully having all of our classes everyday will help with that. I prefer the asynchronous assignments because I can do them on my own time and in whatever way works best for me. It has been really hard trying to figure out what the teachers are like, what the course load is like, etc. when I have never met the teachers, my classmates, or stepped inside the building."
Taylor Meister, freshman: "I'm a bit torn, but I think if I had to pick, I would say that I wish we kept our current schedule instead of going to the new schedule. I think it sounds good on paper because it allows us to have more instruction, and it's more similar to what it will be like once we go to in-person. It also makes our schedule the same every day, which is easier to remember. However, I've just gotten used to this schedule, and now we're switching it up again. I also feel like most live lessons come with at least a small assignment or something that we have to do, and most of those things we have to do on our own time. Since we have more lives now, it takes up much more time, which not only extends our day but gives us less time to do other things. I don't see our workload decreasing with this new schedule, and I would honestly be surprised if it doesn't increase. So I think we will have more work and less time to do it. I think there are good and bad things about it, but I think the larger part of me doesn't like it. I like live lessons but I don't always have the attention span to sit in front of the computer all day. I think the majority of 9th graders understand why, it just doesn't work near[ly] as well for us."
Anna Vannoy, freshman: I totally understand the reasoning and such for the new schedule, and I think it will be beneficial to an extent. However, I feel like it's going to kind of be a lot to sit in front of the computer all day. I have found that personally, I work and learn better doing asynchronous lessons. It will be an adjustment, but once I get used to it I think it will be okay. I totally understand that seven periods is how its normal school works; however, nothing is normal right now, and I think that should be accounted for."
Syerra Watlington, freshman: "I kind of have mixed opinions about the new schedule. I think that while it has good intentions, it's going to do more bad than good. Having so much more time in the day when classes end gives people more time to finish additional work, and some people are still behind. I also wish they kept the free day on Friday because now we're probably going to have more work to do during the weekend. But all in all, I guess it just depends on the workload we're given."
Mazin Dargol, sophomore: "The biggest problem in my opinion is that trying to make it into actual school takes away from the comfort and advantages remote learning can bring. Most of us have extracurricular activities outside of school, and because of this schedule will make it pretty tough to catch up on those activities and on top of that the workload most students will have in Honors, IB and AP classes and the exams that come with it."
Kaya Johnson, sophomore: "I don't like the new schedule. I already sit at the computer all night so this [is] probably just going to make it worse. Online school takes up all my time. Even on weekends all I do is school work. I have softball practice on top of workouts everyday plus going to work everyday. I try to make up a schedule for myself, but for me the workload is uncontested."
​Jasmit Leiva-Marin, junior: "My feelings towards this probably just depends on the workload. I feel like this schedule is going to cause some kids to do school work all seven days a week"
Gabriell Simpson, senior "I think we're worried about the workload and not being able to catch up quickly, and I like not having class Friday because I catch up on Friday."
Tell us what you think about our schedule in the comments below.