Good Things From Quarantine
Quarantine hasn't been easy. However, sometimes it helps to look on the brighter side of things and appreciate the good. There has been some good to come out of quarantine this year.
I have gotten to spend quite a lot more time with my family this year. We found a myriad of new activities to keep us entertained. We have been playing lots of board games and trying new recipes. I think we have all gotten closer throughout quarantine.
Carbon emissions were reduced this year. Carbon emissions are set to decrease by eight percent in 2020, as the coronavirus pandemic caused the biggest shock to the global energy system in over 70 years, according to the International Energy Agency. We weren't really going anywhere, and that reflected in our reduced pollution! I hope we can continue being kinder to our planet.
Community spirit has risen considerably. Drive-by birthday celebrations and sing-alongs from balconies have risen our spirits. Additionally, community support groups have sprung up around the world with volunteers doing shopping and picking up prescriptions for the elderly and vulnerable. Virtual tours of museums and zoos have educated us from the safety of our homes. Essential workers, medical professionals, and teachers are finally getting the recognition they deserve. While we might have been separated physically, in spirit we have never been closer.
The pandemic has impacted every aspect of our lives. It has turned the world upside down. It's easy to get discouraged by all the negative news flying at us, but sometimes it helps to remember all of the good in the world.
About the Writer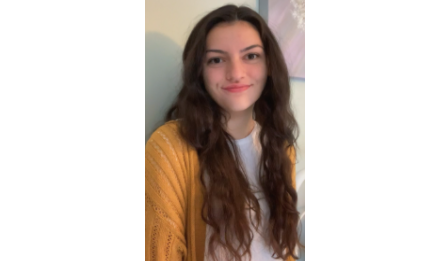 Anna Vannoy, Staff Writer
I am a freshman here at Page. I enjoy reading and writing, and I am so excited to be a part of the Pages By Page staff!