Mr. Naglee Wins Piedmont-Triad Principal of the Year
Congratulations to Mr. Naglee, the Piedmont-Triad Principal of the Year! After winning the Guilford County Schools Principal of the Year award, Mr. Naglee advanced to the next level. He competed against principals from Winston Salem/Forsyth County, Thomasville City Schools, Surry County Schools, Stokes County Schools, Rockingham County Schools, Alamance-Burlington Schools, and six other cities and counties throughout the Piedmont-Triad area. An interview with Mr. Naglee on his award at the county level can be found here, and a video of the newest ceremony can be found here. In this surprise event on Tuesday, Mr. Naglee said, "It's such an honor to be mentioned in the same realm with great educators in GCS, let alone across the state. I can't take sole credit for this honor though, because without the tremendous work of students, staff, and [the] entire community at Page, I wouldn't be here." 
Eight finalists, including Mr. Naglee, will compete for the North Carolina Principal of the Year in the coming months. A date has not been announced yet, but in previous years the NC Principal of the Year was announced in May. Go Pirates!
About the Writer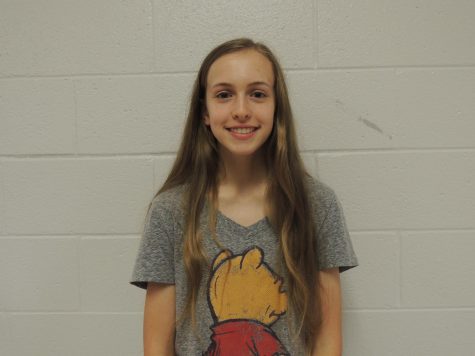 Sophia Robertson, Editor-in-Chief
I am a junior and returning veteran of the Pages By Page staff. One day, I hope to pursue a career in writing and become a published author!