Prom: A Night in Paris
Hang on for a minute...we're trying to find some more stories you might like.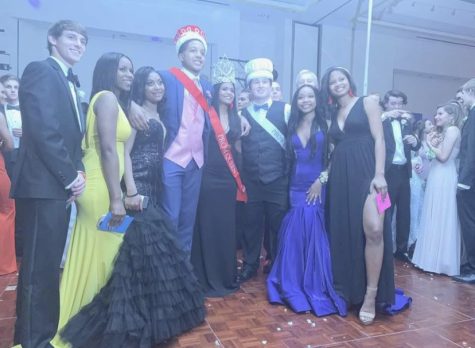 This past Saturday, April 6th Page had their Junior/Senior Prom. It was hosted at the Downtown Marriott from 8 pm to 12 midnight. The Prom was made possible by the committee made up of juniors including Amber Jones, Anne Dehnert, Remi Short, Charlie Stephens, Tanner Herring, Mack Pearsall, Jed Darnell, and serving as advisor was Spanish teacher Senora Urena. The Prom Committee put so much time and effort into making the prom "A Night In Paris" one to remember. The dance consisted of refreshments including water and punch, and a table filled with delicious treats, fresh fruits, and even some meatballs! The decorations were awesome, featuring an imitation Eiffel Tower, a giant cut out of the word "Paris", and a photobooth. There was also a tribune to Sincere Davis where students could write their thoughts and prayers. The DJ did a great job of meeting people's song requests by texting the requests to his phone number. Not only was the prom spectacular in the moment, there were "party favors" they gave out after including lip balm, a case of mints, and a picture frame. Towards the end of the night, the committee announced both Prom King and Queen, along with Prince and Princess as well. Prom Prince was Pierce Ruffin and Princess was Amanda Bestman. Prom King was Dashuan Ballard and Queen was Teyanni Ashley. Overall, it was an incredible night and the students made memories that they will cherish forever.
About the Writer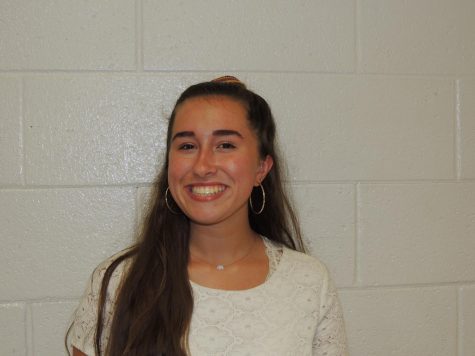 Olivia Emmert, Student Life
I am a senior at Page.  I also enjoy the band Waterparks and I like to hang out with my friends.