Men's Basketball Finishes Season with Overtime Loss at Grimsley
Hang on for a minute...we're trying to find some more stories you might like.
At the end of the season, Page Men's Basketball finished with a record of 10-14 and 2-6 in conference. This places them last in the Metro-4A conference for the season, headed by Northwest Guilford who faces two-seed High Point Central in the Conference Championship tonight at 8PM.
The Pirates' final game for the season entailed a 63-60 overtime loss to the Grimsley Whirlies at Sawyer Gymnasium on Monday, February 18th. Despite the loss, the Pirates mounted a strong comeback to force overtime on a buzzer-beater Jaden Ellis three-pointer from the top of the key. This comeback was enabled by the Whirlies poor free throw shooting late in the game, allowing the Pirates to get back in the game after starting the fourth quarter 49-40. On the offensive side of the ball, shooting guard Mike Maxwell was crucial to the Pirates' scoring, hitting four three pointers and returning momentum to the Pirates. However, the Whirlies were able to pull out the victory in the end after costly turnovers by the Pirates, winning 63-60.
With the Pirates' tournament loss, basketball season at Page is at it's close for the year. With Coach Harder's final game in the books, the Pirates look forward to a new season next year under a new head coach and newly promoted Athletic Director Harder. He states, "I love this team and I love Page High School Student Body. This school and community means everything to me." On behalf of Pages by Page, thank you to Coach Harder for your years of coaching as we close out this basketball season and look forward to the return of Page hoops!

About the Writer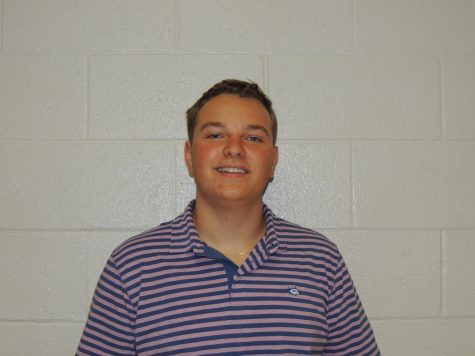 William Petitt, Sports Editor
I'm a senior this year. I like sports and traveling. I want to be an investment banker.