Why Students Drop Out of High School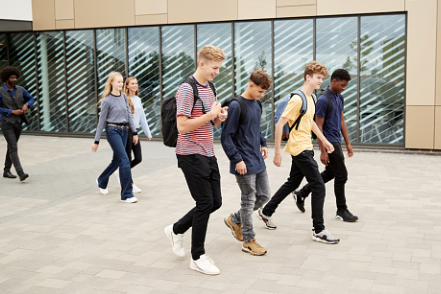 About 1.2 million American students drop out of high school each year. The amount of American students that drop out of high school every year is shocking. Each student has their specific reasons for dropping out, but the majority start failing in their academics. Why is this information so impactful and what are their specific reasons for doing so?
According to the ASCD, approximately one-third of all high school students in the United States fail to graduate. Why is this ratio so large in our education systems? Well, a recent study was made and it identified five utmost reasons for dropping out of high school. The results? 47% were bored with school; 43% were absent frequently and couldn't catch up; 42% hung around others who weren't interested in school; 38% had too much freedom; and 35% were failing. What do some students and teachers/ counselors have to say about student dropout rates? Page High school Jaden Reyes says that this isn't as shocking to her. As an athlete, she struggles from time to time catching up in school. Jaden, along with her peers, realize the amount of work athletes put into balancing their school and extracurricular activities. "Yeah, playing a sport and catching up with schoolwork is hard," Jaden says. "But I know people still have difficulty putting in effort even if they're not playing a sport".
Coming to school every day and having the desire and determination to learn is something that those who get bored with school lack, says Jaden. While Jaden recognized the fact that students have the choice to put in the effort, Kaylnn thinks differently. Kaylnn, another student at Page High school, reasons that other contributors come into play for students who drop out. "I know some people who had to drop out because of teen pregnancy and school became too much for them to handle," says Kaylnn. "Some students even drop out to assist their families because of money issues". Many students face different hardships during their time at school. This causes some students to consider dropping out and question if school really is worth their time. Many don't get the preparation they need for high school.